Mission
---
To bring about the individual, family, community and societal changes necessary for the elimination of relationship abuse and associated gender inequality.
Vision
---
A society free of relationship abuse and associated gender inequality through –
Research and initiate international evidence-based  best practice models
Focus on education and prevention work  so that children can grow up in a home free of domestic abuse.
Pilot models that increase victim safety, hold perpetrators accountable
About
---
Domestic abuse is a significant and complex social problem that requires an integrated and comprehensive range of responses, which move beyond the provision of crisis driven intervention services.
Haven Horizons is driven by international best practice and evidence-based prevention models which result in measurable changes in:
Behaviour
Cultural and social norms
Effective systems responses Haven Horizons' key activities include; research, awareness raising, education, training, interagency and systems work, prevention strategies and piloting evidence-based models of good practice.
Our website provides information on our current work and our future plans. We welcome those who wish to support our education and prevention work.
---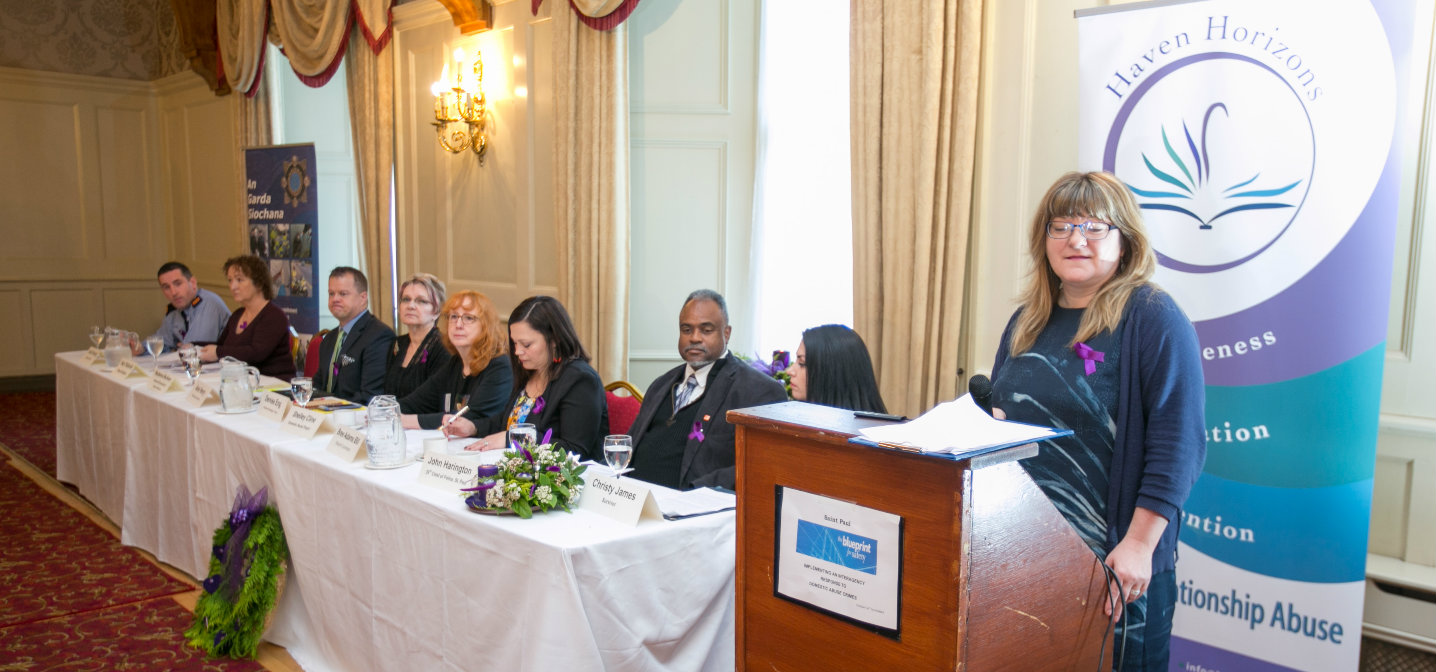 ---