Domestic Abuse books donated by Haven Horizons to National Library Service in 2018 and 2019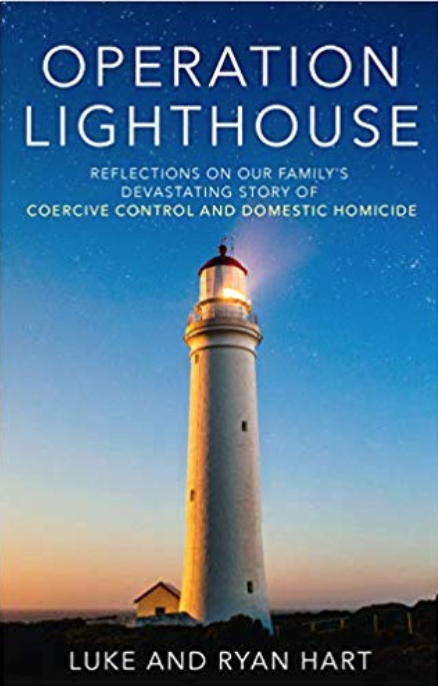 OPERATION LIGHTHOUSE
Reflections on our Family's Devastating Story of Coercive Control and Domestic Homicide
A devastating story of coercive control and domestic homicide. Why would an 'ordinary' father murder his family? On 19 July 2016, Claire and Charlotte Hart were murdered in broad daylight, by the family's father using a sawn-off shotgun.
THE RIGHT TO BE ME
A harrowing tale of a woman's struggle to free herself from the clutches of an abusive marriage.
With a childhood that consisted of sexual abuse and emotional blackmail, she carves out a life for herself as a podiatrist - a dream she's had since childhood.
WOMEN WITH CONTROLLING PARTNERS
Taking Back Your Life from a Manipulative or Abusive Partner
A controlling or abusive partner can break even the strongest person—unless you know what to look for. Written by an expert in intimate partner abuse and based on her highly successful recovery program.
OUT OF THE FOG
Moving From Confusion to Clarity After Narcissistic Abuse.
Lying. Cheating. Manipulating. Will they ever change? What will it take to get through to them? They apologised, but will this time be different...or will they just get better at hiding what they are up to?
LIVING WITH THE DOMINATOR
This book explains violent and abusive behaviour and places it in a social context.
It can help readers of any age and sexual orientation to change their own behaviour and to recognise when they are being controlled.
POWER AND CONTROL
Why Charming Men Can Make Dangerous Lovers.
In the new edition of her classic work, Sandra Horley CBE draws on almost four decades supporting abused women to provide an insight into the reality behind the mask of the charming man.
BRUTALLY HONEST
The tell-all memoir from the loudest, proudest Spice Girl.
Brutally Honest is an exposé of the struggles and acute pain that lay behind the glamour and success. With deep personal insight, remarkable frankness and trademark Yorkshire humour,
DARK CHAPTER
The novel is as disturbing and entertaining as any crime thriller is.
Li is writing from experience, fictionalising her attack as a way to explore how the legal system treats rape victims, and the real effects of such an experience.
REMEMBERED FOREVER
A family's devastating story of domestic abuse and murder.
Written by the boys, but laced with the voices of Claire and Charlotte, this gripping and moving account brings deeper understanding to the shocking crime of domestic abuse and homicide.